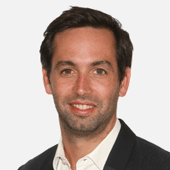 Jean-Bertrand Dubois
Head of Product – Administration
After several years spent in the musical industry (producer, editor, sound engineer, and musician), I decided to pursue my ambitions in the digital business. 
First, in digital communication, working in particular on brand identity and project management, then specializing in product management, product development, mobile app design, the definition of road maps...
At the crossroads of technology, business, and creation, product management is a vibrant discipline that requires as much experience as it does freshness. A real challenge that I enjoy taking up every day.